Multilingual voice overs & more
Voice Talents in over 170+ Languages & Accents!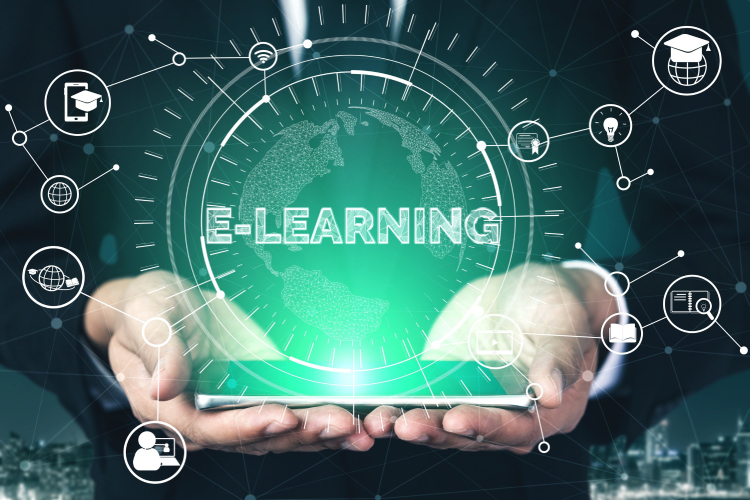 eLearning
Need a perfect narrator for effectively conveying the goals and objectives of your elearning module?
Look no further. Since all voices may not be suitable for elearning projects, we have developed a team of high quality voice actors who specialize in elearning voice delivery. Our elearning voice talents have, over the years, developed those buttery smooth narrations to hold the attention of the target audience for long periods. No project is beyond us; be it with industry specific technical terms or with any other kind of sophisticated terminology.
For elearning narration we have voices that will engage audience throughout the course. Our natural sounding, smooth and conversational yet consistent voices make elearning a memorable experience for learners as they bring the ideas and goals out of the module.
IVR (Interactive Voice Response)
An Interactive Voice Response (IVR) is an impersonal message that is heard by a caller. While it is practically impossible for companies to answer each and every caller with specific or general requirements, an IVR plays a crucial role in satisfying the callers' needs and queries. At Voice Ocean we have a team of specialized voice talents who give those seemingly impersonal responses a personalized touch. They give the automated response a pleasant and friendly touch with clear enunciation in either formal or casual tones. Additionally, our team is capable of recording large text to speech (TTS) corpora for speech synthesis and speech recognition projects.
With multiple updates in IVR jobs coming from time to time, the voices should be available and consistent over the years and so we can recommend you our select voice talents that will be available for your recording for years.
Videos
For an explainer video with great visuals and vivid animations and a perfect script, equally important is the voice for the narration because each video has its particular mood and character or a personality in that sense. Only professional voice actors can perceive that personality and bring it to life by lending right tone, pace and emotions of happiness, sorrow, solemnity or excitement as required and have right impact on viewers to take the desired actions.
When it comes to recording lip-sync or phrase-sync, never think of using amateur voice talents who are ready to work in half the budget of that of an experienced professional voice talent. It will always make your job difficult ultimately making you spend more on money and time.
For elearning narration we have voices that will engage audience throughout the course. Our natural sounding, smooth and conversational yet consistent voices make elearning a memorable experience for learners as they bring the ideas and goals out of the module.
Commercials
Commercial voice over actors must have broadcast experience for voicing commercials for TV, radio and internet. They have to be good both at narration and character voicing. Our catchy 'sales pitch' voices can help you selling your brands and products more effectively. Based on your brief, we can cast and audition announcers, narrators or characters who will fit your requirement precisely. Making a long lasting impact on audience out of that 30, 60 seconds is the task of only those voice actors who are prepared for and know their job well.
We can allow you to direct the voice actors through remote monitoring tools like ISDN, Skype or WhatsApp messengers so that you get the right delivery you wish. So use our voices and drive your brands.
15 Years Of Experience in Voice Over & Translation
Current Projects
03.02.2020 - Voice over with Urdu male voice over talent Danish for recording a presentation script
07.02.2020 - Voice over with Bahasa Indonesian male voice talent for recording a presentation script
08.02.2020 - Voice over dubbing in Mongolian with multiple artists for recording TV episodes
11.02.2020 - Voice over with Hindi male voice talent Sanyam for recording radio spot
11.02.2020 - Voice over with Kazakh male voice talent Nazarov for recording a presentation script
13.02.2020 - Voice over with Somali male voice talent Adam for recording elearning modules
14.02.2020 - Voice over with Amharic female voice talent Mesiret for recording a presentation script
17.02.2020 - Voice over with Arabic male voice talent Hussein for recording elearning module
18.02.2020 - Voice over with Farsi male voice talent Shayan for recording elearning modules
20.02.2020 - Voice over with Dari male voice talent Reza for recording elearning modules
20.02.2020 - Voice over with Kurdish Sorani male voice talent Alan for recording elearning modules
26.02.2020 - Voice over with Tongan male voice talent Fineasi for recording a presentation script
Company Overview
Voice Ocean LLP was formerly known as Maruti Multilingual which was established in 2009 and was mainly catering to multilingual translation requirements. Soon after the company was formed, we have had an opportunity to work on a long-term large elearning project of a global oil company for providing translations and voice over in multiple languages. This project actually introduced us to voice over. One of our partners who is a sound engineer was already doing small voice over projects in Indian languages. This new project required voice over in several Asian & European languages and so we had to expand our portfolio to cover this new avenue which has come of age and is a billion dollar industry now. Over the years, we kept on growing our network of voice talents, voice artists and actors and recording studios around the world.
Today, after a decade of existence, we have gained a very robust experience in voice over service and we have grown our network to cover over 170 dialects and accents in about 150 countries having 3,500 plus voice talents on roster and collaboration with about 130 studios around the globe. We are number one voice over agency in terms of having large number of resources in languages like Hindi and other Indian languages, Urdu, Bangla, Sinhalese, Nepali, Burmese, Thai, Bahasa, Malay, Tagalog, Khmer, Lao, Vietnamese, Mongolian, Albanian, Armenian, Georgian, Azeri, Kazakh, Tajik, Turkmen, Kyrgyz (Kirgiz), Uzbek, Arabic from various countries, Dari, Pashto, Hazaragi, Kurdish Sorani, Kurdish Kurmanji, Farsi, Amharic, Oromo, Tigrinya, Swahili, Somali, Hausa, Yoruba, Zulu and others.
Why Us?
An enormous network of dubbing artists, voice actors, voice talents and audio recording studios around the world
Team of sound engineers, recordists, translators, language experts and video editors
Delivery within hours in unbeatable prices
Expertise and best support in South Asian, South East Asian, Central Asian, Middle East and African languages
Voice talent casting & custom demos free of cost
Session monitoring with remote calling
Thai
Thailand is the leader in digital advertising in Southeast Asia, outpacing Indonesia and Philippines. Thailand is a hot tourist destination and entertainment hotspot with considerable inflow of foreigners. Thailand is also an export oriented country. In recent years, Thailand is witnessing a considerable rise in voice over requirements and a few private coaching institutes are adding to new voice over talents day by day.
The Thai voice over market stands next to the Malaysian voice over market in size. Bangkok caters to most of the Thai voice over requirements having state of the art studios and recording facilities. You could also find a few freelance independent Thai voice over talents, however, most of them are not bilingual and you might not get the audio quality that you will get in a professional studio.
So if you need any kind of Thai voice over service, Voice Ocean LLP can very well assist you with our broad and varied range of Thai voice talents and Thai voice over artists and actors.
We have been dealing with Maruti Multilingual, Pune, India for quite some time, during which time they have provided our business with excellent support in the areas of multilingual voice over. They provide professional services on time with quite affordable rates. I can confidently recommend Maruti Multilingual as a solid and reliable supplier, and experts in their field.
Maruti is a hardworking, organized and innovative person, highly motivated and committed, with excellent interpersonal skills coupled with extensive experience. We have worked with Maruti Multilingual in many voice over projects over the year and the final result and quality have always been excellent even in difficult to find languages like Kurdish, Amharic, Burmese, Khmer or Farsi, Someone who can resolve any problem, generate great ideas and carry them out is an invaluable asset for your company's success.
We as Symphony Production – a media production company - have been working with Maruti Shinde from Maruti Multilingual for the last 3 years, and they have been providing us with a variety of services including: voice over recording and translation in many eastern and international languages, and we're also want to raise to your attention that they provided us with the mentioned services maintaining the highest quality standards, commitment to deadlines, with excellent command of communication skills and professionalism. We highly recommend Maruti Shinde - Maruti Multilingual for the set of services they provide.
Of all these years, Maruti Multilingual has provided us an excellent service such as maintaining the quality in every task completed, delivering the required task in a timely manner and performing a high degree of responsibility in assisting every task. In conclusion, Maruti Multilingual has offered an utmost professionalism in their service. Therefore, I give my highest recommendation to this company.